Announcement – Our next fellowship meeting will be on Sunday August 22, 2021 in Sandpoint, Idaho. It will be the last one in August.
The End of Days Has Arrived. The Horseman Approach. The Church is Not Ready.
We are there folks! It blindsided us. The tribulation is here!
And the sad part is:
1. The Church is NOT ready.
2. Christians have been caught off guard.
3. Christians do not know what to do.
4. A portion of church folks are NOT spiritually ready, nor are they hungry for the Word!
We are in a sad condition folks, and the end result is that MANY will not make it because they do not know what to do.
This short video below is a warning. Please share and subscribe.
---
We hope that you are blessed by these messages.
Please help support this ministry. This helps us to reach more people with the gospel message of warning and preparation.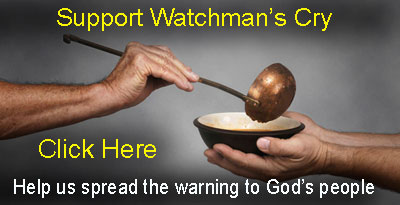 Or you can support us with snail mail:
Watchman's Cry Ministries
P. O. Box 157
Priest River, Idaho 83856
God bless