Announcement – Coming Soon! Fellowship of the Saints Meetings
We have been asked by many of you who are local about having a fellowship service, so great news, after much prayer and searching, the Lord has lead us to a building to have meetings! The first service will be Sunday, August 1, 2021 (which is two weeks away.)
It will be located in the vicinity of Sandpoint, Idaho. The building is a rental that we have acquired for Sunday Afternoon services.
The purpose of the meetings will be to provide a place where God's remnant can gather together to worship, hear a sermon, and have fellowship with "like minded believers."
I will be preaching a variety of sermons to equip the remnant for these end times.
At this point, the exact times will vary on Sunday afternoon because from time to time, other groups also rent the building, but for the most part, the scheduled time will be approximately; 2 pm till about 5 – 6 pm.
What Kind of Service Will it Be?
The first portion of the meeting will be like an old fashioned church service with worship, a sermon, and prayers for one another. After the service, we will then have a fellowship time of one to two hours, which will include coffee and snacks, to casually discuss the "matters at hand." From time to time, we will also have a pot luck for fellowship.
Why are we doing this?
These gatherings will be for the brethren out there who "know what time it is," but are alone and in need of fellowship with like minded believers. The hour is late folks, and it is important that God's remnant unifies together for fellowship, worship, and sound biblical teaching.
Some of you who have been around may remember when the saints would gather to worship God in Spirit and in truth, and gain strength for their weariness. That is our aim and this is what the Body of Christ needs in this late hour. Therefore, our meetings will seek after that, where the Holy Ghost is welcomed with His gifts, as we worship in Spirit and in truth.
Note – The building comes with a substantial rental, so we will be taking an offering to help cover the cost of the facility, supplies and equipment.
Interested?
If you live in the Spokane / CDA / Sandpoint area, and wish to attend, please send an email stating your interest for more information. We have limited seating so please inquire as soon as possible. You can email us here.
For those who are too far away, we will be posting a video of the services so that you can also hear the sermon messages.
Thank you and we look forward to hearing from you,
Nathan Leal
Watchman's Cry Ministries
---
If you would like to help us cover the costs of this endeavor, we appreciate your support: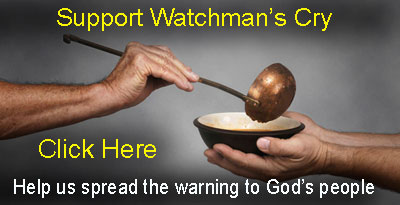 Thank you