Do you need Comforting? Jesus is the Balm Of Gilead
Is there no balm in Gilead?
It's Christmas, a time of joy and togetherness for families around the world. For a lot of us, it's a time of joy mixed with tears.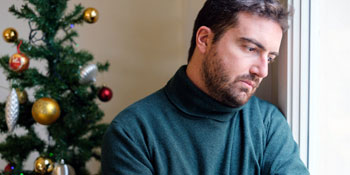 Tears, because we have lost a loved one, a mother, a father, maybe a sister or brother, a child, and this is the first Christmas when we see that empty seat at the table.
Some of us are trying to keep spirits up, all alone in Covid isolation, not being able to reach out to family, or to see our parents or children.
Sometimes it's the separation that occurred because of strife within the family, perhaps there were arguments that have still not been resolved.
As I fixed the Christmas dinner yesterday, preparing the foods, roasting the goose, making the red cabbage and dumplings, (we had a German Christmas), I wiped away many a tear.
I was thinking of my family in Berlin.
I was thinking of my son, his smart-aleck answers and his funny retorts, how I would chase him around.
I thought of my 91 yr old father, his laughter and the typical old-fashioned Christmas music and movies he loves.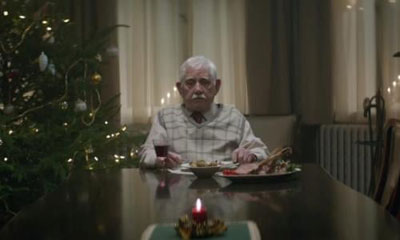 I thought of my mom, red-faced and flustered in the kitchen, cooking up a storm, scolding us, (I always call her the German Sophia Loren).
My sister is there, back in Berlin, my best friend, both of us have the same laughter, almost twins in manner and speech, despite being separated by 3 years.
Then there is my little nephew, tearing through the house and my brother-in-law chasing after him.
They are all there in my thoughts, seemingly a million miles away from where I am.
But I know that I am not the only one.
For those of you out there in the ether, going through pain, there is an answer. Jesus Christ, the Son of God, the King of Kings, our Healer, our Redeemer and our
Balm of Gilead.
Take your pain, your sorrow, your heartache and lay it His feet today and everyday. If your heart aches, its okay to cry and weep and give it all to HIM
He has the power to heal your heart, to give you hope, and to strengthen you.
He is no stranger to sorrow.
He understands how you feel right now.
The balm that anointed kings is the balm that He has become for us, a healing balm, a balm that brings peace and rest.
Know that you are not alone.
You are in good company, so when you weep, you can be assured that He who came to save the world has the power to restore your soul.
Here is a song to comfort those of you who need a touch from our Lord.
God bless you all.
I pray that it blesses you like it blessed me.
Alison Leal