Update – Audio Message is now on Youtube with captions for your convenience. Link is below:
Surviving the Coming Judgment & Tribulation – A Sermon
& also an announcement from Nathan.
By Nathan Leal
Matthew 24 is about to come alive folks!
The Abomination of Desolation is approaching, and with it, will be the days of turmoil, and God's judgment of Planet Earth.
Does this mean the "Rapture," is soon?
What are God's people supposed to do? How do we prepare for this? We need to get a hold of God's wisdom and understanding to decode the prophetic events as they happen.
The audio sermon is going to go very deep into these things.
We are going to examine the scriptures and see what the Bible says about "The Judgment," If you are a student of prophecy, this information will be a vital addition to your library. We will also discuss; The Rapture, the Abomination of Desolation, and the fourfold judgment of God.
An Announcement from Nathan
This audio also contains an announcement and prayer request from Nathan Leal about his private life. Thank you for your prayers.
Please share this very important message with everybody that you know in the Body of Christ.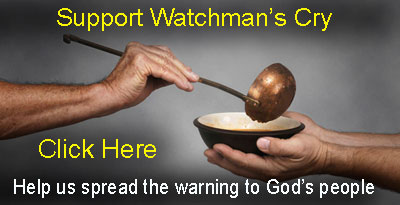 Both the audio link and Youtube link are below:
Note – If you have problems with the player below, you can also download the audio to your device with the link below.
To download this audio, Right Click this link and then click Save link as, or Download link, depending on your device.
Or listen in the player below.
In His Service,
Watchman's Cry