Update – Audio Message is now on Youtube with captions for your convenience. Link is below.
Don't Give Up – A Sermon About Trials – Part 1
by Nathan Leal
Have you ever been there?
Have you ever faced a trial that appeared to have no end?
Have you ever felt like you were sinking, but a life jacket was no where to be found?
Have you ever found yourself staring into the mouth of a volcano? And wondered what to do?
Are these questions too familiar?
What do you do? Maybe you are there now? Or maybe the trial is facing a loved one.
This sermon message will visit the theme of trials, because if you are a child of God, there is a good chance that you are well acquainted with this topic. But this sermon is not just about trials, it is about the hope that God offers us as we go through them.
My friends, trials will come, but God also promises comfort and peace as we go through them. This message will encourage you as we look into the life of Joseph and the struggles that he endured.
This sermon is going to be the beginning of a very important biblical theme; Trials and Tribulation. And in this series, we are going to examine how God uses trials to steer His children into His will and into His blessings.
My prayer is that it will minister to you, and bless you. Please share this message with your loved ones.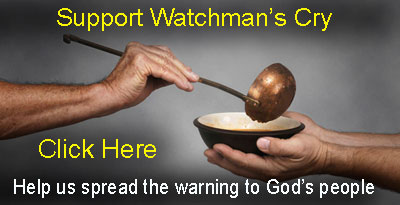 Both the audio link and Youtube link are below:
Note – If you have problems with the player below, you can also download the audio to your device with the link below.
To download this audio, Right Click this link and then click Save link as, or Download link, depending on your device.
Or listen in the player below.
In His service,
Nathan Leal
Watchman's Cry