Update – Audio Message is now on Youtube with captions for your convenience. Link is below.
Spiritual Warfare Part 4 – The Tree of Bitterness – A Sermon Nathan Leal

This is part 4 of the Spiritual War Series.
This session is one of the MOST important topics for the Christian who wants to be an overcomer. Many of God's people do not have victory because the enemy uses the ailment of unforgiveness against them. And folks, this is one of the most dangerous cancers that many Christians ignore.
This ailment can affect all of us! Jesus spoke about it often, because it is one of the tools that Satan uses to destroy Christians.
Unforgiveness is the silent cancer that was prophesied by Jesus. He said that it would abound in the hearts of men and cause many to hate one another.
Unfortunately, this ailment comes with a terrible price.
…And sadly many are paying it.
My prayer is that God's people would hear this message and gain victory because in addition to the cancer of unforgiveness that many have against others…
… there is also an ailment of many Christians who struggle with unforgiveness against themselves. And a portion of God's people battle with accepting the forgiveness of Jesus because they feel they've stumbled too many times and thus, are spiritually hobbled.
But GOOD NEWS my friends, this message will offer encouragement and restore Godly assurance for many of you.
It also offers a solution that will set many people free.
My friend, you miracle may be in this message! So please listen to it. Also, please share it with your friends and family members.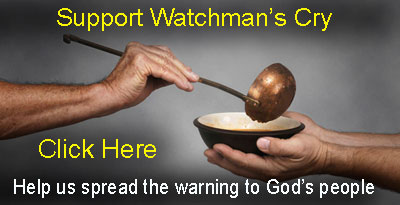 Both the audio link and Youtube link are below:
Note – If you have problems with the player below, you can also download the audio to your device with the link below.
To download this audio, Right Click this link and then click Save link as, or Download link, depending on your device.
Or listen in the player below.
In His Service,
Nathan Leal
Watchman's Cry