News from the Wall & the Issues of Life –
WW3 Begins in Syria –
Super Tuesday
Discernment Over Deception
---
The US Agenda to partition Syria and the Middle East. John Kerry wants to partition Syria and carve up the Middle East at the expense of war. This is not a new plan. It has been in the making for years. In this program, Nathan and Donna Leal share the disclosure of the coming war that America has in the making.
Also, this is the first installment of the new format, News from the Wall & the Issues of Life, where Nathan and Donna will also have a Bible study to discuss issues that effect us all. In this program they will address the issue of "Discernment Over Deception."
In these end times deception is out there. How should remnant Christians deal with it…and overcome it? Join us as we tackle this challenging topic and look into the Scriptures.
(To listen, click on the links below. To save to your PC – right click the listen here link.)
---
Notes & Images for this program:
The Ralph Peters Map of the New Middle East: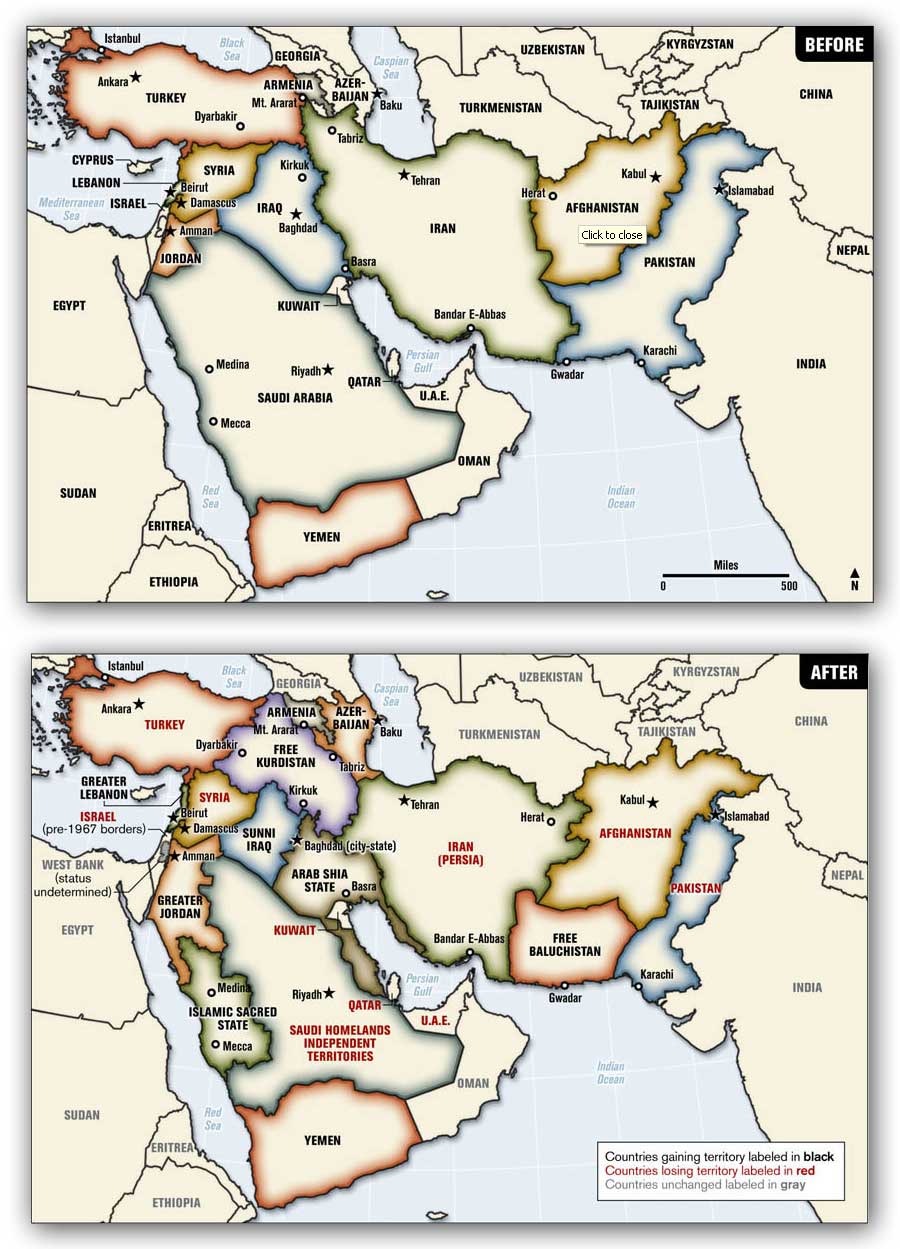 The New Middle East article from Armed Forces Journal
———————————–
Article by Global Research –
---
Video report below – the US wants to break up the Middle East.